Major projects saving 40+ crore liters of fresh water/year by treating wastewater and recovering high quality reusable potable grade water.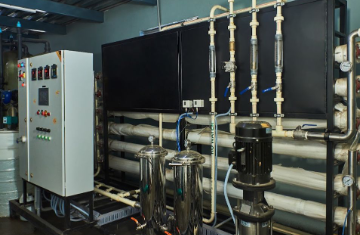 F&B Multinational CSR project
Renowned F&B giant established a plastic recycling unit as a part of their sustainability/environmental goals.
BOSON joined hands and built an integrated water and wastewater management system from WTP, ETP, Recycling system for the complex etc treat and reuse the effluent water back to process.
Advantages
Process water demand is met with recycled water
Independence from Tanker water supply
OPEX savings of ₹ 81.5 lacs/year
Freshwater savings of 5.85 Crore liters/year
Sustainability goals met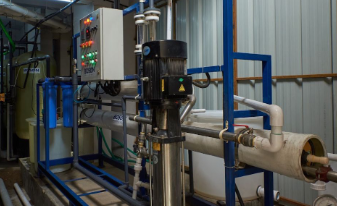 Residential Complex by a Tier 1 Builder/developer
Large residential complex by one of the most reputed builders had a working STP and were facing challenges to deal with the excess treated STP water.
Resident's association took a conscious call and went ahead for BOSON white water system to recover high quality water and address challenge of excess STP treated water.
Advantages
Handling of excess STP treated water issue addressed
Source of revenue for the association
Unit built and managed by BOSON – No investment from association
Freshwater savings of 2.3 Crore liters/year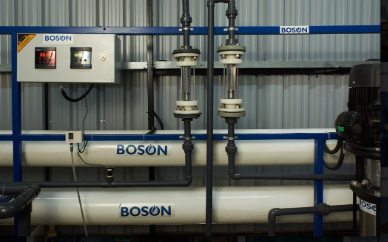 Large IT park in Bangalore
Well known IT park by an ace Builder/developer
BOSON white water water was installed to treat excess treated STP water and generate high quality treated water for cooling towers.
Advantages
High quality potable water is supplied back to our partner for cooling towers
Reduction in fresh water (Tanker) consumption
Reduction of cooling tower chemicals (up to 30%)
Enhancement in COC (cycles of concentration)
Opex savings of ₹ 82 lacs/year per block
Freshwater savings of 3.6 Crore liters/year